134 METROPOLITAN AVE
BROOKLYN, NY 11249

WE ARE PLEASED TO ANNOUNCE
OUR SOFT OPENING FOR CMJ WEEK!
10/21-10/25
COME CELEBRATE WITH US AT OUR NEW BROOKLYN LOCATION!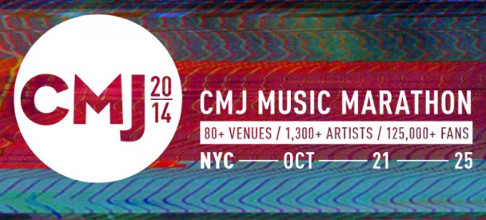 = = = = OFFICIAL LINE UP = = = =
TUESDAY, OCTOBER 21.
Back to Top
WEDNESDAY
THURSDAY
FRIDAY
SATURDAY
| | | |
| --- | --- | --- |
| | | My Cousin, The Emperor "makes happily gnarly music" (TimeOut NY), "stands up for all that's still right with the genre of country music" (Under The Radar), and will "make you reconsider your long-standing dismissal of country music" (The Deli Magazine). Led by Brooklyn Singer-Songwriter Jason Reischel, MCTE "explores an alt-country sound that tips its hat to the indie rock scene while still maintaining a simple twang" (WNYC). This special CMJ showcase will feature an intimate solo acoustic performance by Jason Reischel. |
Formerly known as Harper Blynn and having had a damn good 2013 on the road and co-writing a single with Sara Bareilles, this is a band you'll hear more about this year. L.A based band Mosco Rosco draw on music from the late '70s and early '80s, making danceable yet honest tracks with well-crafted melodies They released their debut track

"I Wanna Love You"

featuring Reggie Watts earlier this year to rave reviews from LA

Magazine

and Esquire.
| | | |
| --- | --- | --- |
| | | Elizabeth & the Catapult focus on the songwriting talents of Elizabeth Ziman, whose music makes room for pop, coffeehouse folk, and downtown jazz. In early 2014, the band released Like It Never Happened, an 11-song collection that marks the band's first since 2010's The Other Side of Zero. Ziman has also toured with Sara Bareilles, Greg Laswell, Lenka and Kishi Bashi as well as singing backgrounds for The Shins and The Waterboys and playing drums in Kishi Bashi's band. |
| | | |
| --- | --- | --- |
| | | With nods to early 4AD dreampop and chiming IRS Records-era guitar rock, Line & Circle pair rhythmic urgency and emotional restlessness with melodically rich vocals reminiscent of R.E.M. and Real Estate. Their self-titled debut EP, out 10/28, was recorded live in El Sereno by Lewis Pesacov (Best Coast's "Crazy For You") and mixed in Philadelphia by Jonathan Low and Brian McTear (The National, The War On Drugs). |
WEDNESDAY, OCTOBER 22
Back to Top
TUESDAY
THURSDAY
FRIDAY
SATURDAY
BIG PICTURE MEDIA 6TH ANNUAL SHOWCASE WEDNESDAY 10/22 @ 6PM - 2AM
FREE FOR BADGEHOLDERS, $8 WITHOUT
| | | |
| --- | --- | --- |
| | | PLAID BRIXX was formed in early 2013 by the band's lead singer Chris Duggan, who has led bands and written music since he was ten. The band's debut EP, Chemistry, is pop with a razor's edge of rock and an aftershave of punk. |
| | | |
| --- | --- | --- |
| | | Like Peter Gabriel in a Garage—that's how Fictionist describes its fourth album, a self-titled surprise romp through the band's most formative influences. Feeling liberated at the end of a contract with Atlantic Records, the Provo, UT band disappeared into area studios with producer Nate Pyfer, a 2014 Grammy nominee, for an eight-week sonic bender. The result combines Fictionist's heralded art-rock sensibilities with Cat Stevens songwriting, Phoenix-style glitchy analog electronics, and CHVRCHES electro-pop architecture. |
Somebody's Darling is spearheaded by lead singer Amber Farris, whose unre

fined yet tender vocals belt out blistering songs that command the attention of anyone in earshot. She's oft-likened to great singers such as Bonnie Raitt, Susan Tedeschi and Erika Wennerstrom (Heartless Bastards), but there's no borrowing, and you can't really make comparisons.
Hailing from Long Island, BRAEVES creates music that seems to personify a blissful illumination, harmonizing melodies that

inspire.
| | | |
| --- | --- | --- |
| | | Alexz Johnson is an independent Canadian singer/songwriter and actress based in Brooklyn, NY. With a unique, soulful folk-pop sound and passionate songwriting style, she is referred to as a modern-day Stevie Nicks with the vocal style of Aretha Franklin. Her acting success in TV and film as a young adult helped Alexz garner a massive and loyal international fan following. |
| | | |
| --- | --- | --- |
| | | Indie alternative band, TEAM from Texas are gearing up for the release of their new album, Good Morning Bad Day which is scheduled for a release on October 14th through South By Sea. |
| | | |
| --- | --- | --- |
| | | The Future Laureates are a band on the rise. They've shared crowds with the likes of Edward Sharpe & The Magnetic Zeroes, Drive-By Truckers, Grace Potter and the Nocturnals, hellogoodbye, Cory Chisel and the Wandering Sons, and Dawes. Their forthcoming EP, Here and After, is a showcase of vibrant and mature songcraft. With the help of producer Chris Grainger (Wilco, Switchfoot, Sixpence None the Richer, and Kopecky Family Band), TFL has finally captured the unabashed energy of their live shows on record. |
At first Barkhouse was an event, a one-night show designed by Will de Zengotita, to showcase some long hidden material. Will was joined by several musicians that night, including old companions Jay Mort and Olmo Tighe. Ignited by the "Barkhouse" show these three would go on to form a new band of the same name.

Barkhouse has drawn comparisons to older acts like The Cars and Talking Heads as well as newer bands like The Black Keys or The Walkmen but you'll have to see for yourself.
Named one of NPR's

5 New Bands To Watch At SXSW

in 2014, Emily Wolfe's creative songwriting keeps her fans aglow thanks to her strong, powerful lead vocals and dominating guitar style. Her keyboardist and backup vocalist Hannah Hagar along with instrumentally indispensable Sam Pankey (bass) and Jeff Olson (drums), hold the band's rhythm section which provide the solid groundwork to allow Emily's lyrics and guitar-work to glide atop. With the addition of guitarist Jack Thornton, Emily Wolfe made a stellar festival debut at Austin City Limits and will be touring this fall to promote the new EP Roulette.
Night Riots is an American rock band formed in the central coast of California. The band was featured as one of the top unsigned bands in a competition for Rolling Stone Magazine and MTV called the band one of "The Most Criminally Overlooked Artists Of 2012".. Night Riots have most notably opened for Aerosmith, The Script, Angels and Airwaves, and Youngblood Hawke.

.
Nashville based Vinyl Thief

m

ixes Cold War Kids rock with Neon Indian electro.
| | | |
| --- | --- | --- |
| | | "It's okay to be who you are, dance hard even when everyone is looking at you, and fuck the haters," exclaimed Holiday Mountain's 23 year old front woman Laura Patino to a packed club during SXSW 2014. Those words perfectly encompass the energy that radiates from the Austin, TX based psych-dub trio. Holiday Mountain is a vibrant celebration of individuality, movement, sweat, glitter, and community. |
| | | |
| --- | --- | --- |
| | | Have Mercy is a four member, independent rock band from Baltimore, MD. Formed in 2011 when the various members returned to the Rust Belt post-college, they self-released their debut EP "My Oldest Friend" in March 2012. Several DIY tours have followed and the band released their debut full length, "The Earth Pushed Back" on May 21, 2013 via Topshelf Records. |
THURSDAY, OCTOBER 23
Back to Top
TUESDAY
WEDNESDAY
FRIDAY
SATURDAY

NEW WEST RECORDS SHOWCASE
THURSDAY 10/23 @ 8PM - 12:30AM
Semicircle is a band from Georgia. Spearheaded by the efforts of Andrew McFarland and Ryan Engelberger, the band was borne

out of Andrew's cassette project in Jan. 2010.

Since then, Semicircle has taken many forms, from free-sound experiment, to solo singer/songwriter sets, to it's new life as a full band.
| | | |
| --- | --- | --- |
| | | The group, led by songwriter Ruby Kendrick, established itself with the No Weight No Chain LP, a solid collection of folky pop tunes that showcased Kendrick's airy sense of melody. Their full length debut New As Dew, released in early 2014, finds Kendrick to be a the top of her game - tugging at heartstrings with het piano work, keen lyrics and her a voice that can go from breathy to commanding. |
| | | |
| --- | --- | --- |
| | | This September, four-piece White Violet returned with their sophomore effort Stay Lost; a more upbeat sequel to the band's dreamy and dark debut Hiding, Mingling. The eleven new songs find a finely honed, battle-worn lineup collectively exploring the wide-open soundscapes that one belonged to Nelson alone. More upbeat, the album soars aloft ethereal guitars, airtight melodies, and eccentric and galvanizing rhythms. |
| | | |
| --- | --- | --- |
| | | "Like fellow lo-fi popsmiths Dr. Dog (labelmates) and The Love Language (fellow Tar Heels), Floating Action honors the traditional pop and rock influences: Beatles, Stones, Phil Spector, et al. But Floating Action doesn't stop there; the Asheville band draws from a much deeper well. Here the deep grooves and gospel influence of Stax soul bleed into Eastern-inspired psych rock and spaced-out dub. Floating Action might well be North Carolina's most underrated band." -Nerve.com |
| | | |
| --- | --- | --- |
| | | DEGA was formed in 2013 by singer/songwriter husband and wife duo Aslyn and Kalen Nash. |
| | | |
| --- | --- | --- |
| | | Anthony D'Amato first came to national attention with 2010's 'Down Wires,' which earned praise everywhere from NPR and The New York Times to Paste and American Songwriter. He followed it up with 'Paper Back Bones,' which BBC Scotland named one of the Best Americana Albums of 2012. In 2013, D'Amato signed with New West Records to record his studio/label debut, 'The Shipwreck From The Shore' with members of Bon Iver and Megafaun. |
FRIDAY, OCTOBER 24
Back to Top
TUESDAY
WEDNESDAY
THURSDAY
SATURDAY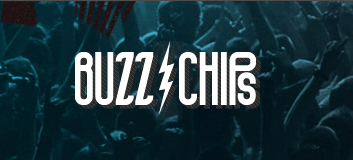 |


BUZZCHIPS & MYFREECONCERT SHOWCASE
FRIDAY 10/24 @ 1:30PM - 2AM

FREE FOR BADGEHOLDERS, $5 WITHOUT
From a weighty foundation of Pink Floyd, Genesis and Muse, Wonderbitch wraps up cool Steely Dan musicality with the danciness of Franz Ferdinand and the nostalgic sparkle of smooth mid 80s pop. Wonderbitch currently writes, records and performs in Texas as they continue to cultivate their show into a lovingly explosive and enveloping experience to bring

to stages large and medium.
| | | |
| --- | --- | --- |
| | | Like Peter Gabriel in a Garage—that's how Fictionist describes its fourth album, a self-titled surprise romp through the band's most formative influences. Feeling liberated at the end of a contract with Atlantic Records, the Provo, UT band disappeared into area studios with producer Nate Pyfer, a 2014 Grammy nominee, for an eight-week sonic bender. The result combines Fictionist's heralded art-rock sensibilities with Cat Stevens songwriting, Phoenix-style glitchy analog electronics, and CHVRCHES electro-pop architecture. |
Brooklyn-based Fort Lean's

most recent EP, Change Your Na

me, was released in 2012 and they have since received critical praise fro

m

MTV Buzzworthy and A.V. Club.

for the songs "All The Lights" and "The Mall."
| | | |
| --- | --- | --- |
| | | Adios Ghost's debut EP was released in January 2013 and was met with praise from a number of well-regarded music blogs, and was described as "wild and worldly", "full bodied, and impassioned" and "intensely colourful". Since the release, they've slowly built a following in and around Brooklyn. They're currently working on their first full-length release, the first single from which will be coming out in late 2014. |
FRANCES CONE is a Brooklyn-based indie-pop band fronted by Christina Cone with Jeff Malinowski and Andrew Doherty. Their lush three-part harmonies and intimate understanding of each other as players and people belie the fact that they all just met within the past year in the borough in which they live and perform.

At once their sound is both enormous and intimate, huge yet familiar.
| | | |
| --- | --- | --- |
| | | Ages and Ages is more than a band. It's a collective of like-minded souls that believe in the power of music to change the world and elevate the spirit. Their music is bright and uplifting, with lyrics, penned by bandleader Tim Perry, that deliver serious introspective messages full of insight and consideration for others. |
| | | |
| --- | --- | --- |
| | | Raccoon Fighter have always been confident: quietly so. Which comes as a blatant departure from their music, which is not – quiet that is. It can only be described as a three part, tumultuous rock 'n' roll/ blues assault on the senses. Their sound consists of a gritty, cathartic blend of musical bravado and camaraderie that propels you forward. With three stellar songwriting talents under one roof, the result is a frenetic and infectious powerhouse. |
| | | |
| --- | --- | --- |
| | | The Grizzled Mighty was formed in the fiery belly of an active volcano. From the center of the Earth they erupted, spewed forth like a flaming phoenix. Ryan rose from the ashes of destruction, guitar in hand, bringing the erotic riffs of Hades to the trembling surface. Together they create a force that rips the very fabric of space and time. There is no escaping The Grizzled Mighty. |
| | | |
| --- | --- | --- |
| | | They don't smoke pot. They don't stay up all that late, since they like to run in the morning. Do they drink? Hell, yes! But not to excess. If you're looking to be a groupie, but don't want it to interfere with your career or personal life, the Stone Foxes are an excellent choice. |
There's nothing typical about the Oxford, Mississippi-based rock act Young Buffalo or the story behind their debut album,

House. Although the group's songwriters Ben Yarbrough and Jim Barrett didn't begin playing under the Young Buffalo moniker until 2009, they started writing music together as teenagers and never ceased evolving.

.
This New York City sextet put on a show that shimmers with equ

al parts of sweltering rock n' roll swagger and sweet storytelling. It's easy to see why Spotify took a shine to their latest single "Requiem" and dubbed it "Vintage pop for the future" - with a subtle nod to the past, the Parlour Tricks are moving swiftly into uncharted territory.
| | | |
| --- | --- | --- |
| | | Teen Commandments is the creation of visionary Brooklyn songwriters Brett Moses and Nick LaGrasta. The duo mixes the tropes of 80s New Wave and Electronic Dance Music into a soundscape indebted to both the coming utopia and a still-frame from some long lost movie. |
Canon Logic's newest release, WYLD sees the band shrugging off the closeness of the city they've called home since their debut and tapping into a spirit

of

adventure and freedom with their first self-produced and recorded effort.

Recorded in studios, lofts, and bedrooms from Manhattan to rural Pennsylvania, the songs themselves were conceived in a place of rhythm and heart, far from any city and immune to the march of time.
Calling Rocket & The Ghost a "rock band" would be the easiest way to categorize them, but not necessarily the most accurate.

The arrangements, carefully constructed yet wildly dynamic; the band will whisper in your ear one minute and holler at you from the top of a mountain the next.
| | | |
| --- | --- | --- |
| | | Brooklyn-based Twin Wave first unleashed their unique blend of psych-pop via their debut single "Relapse" and subsequent self-titled EP released in 2013. Earmilk described their EP as, "a blend of psych-rock fused with R&B & pop vocals, layered with soothing percussion that creates an intoxicatingly meditative vibe," while the Wild Honey Pie cited them as "multi-faceted and engrossing, taking the listener through an expanded sonic territory." |
SATURDAY, OCTOBER 25
Back to Top
TUESDAY
WEDNESDAY
THURSDAY
FRIDAY
| | | |
| --- | --- | --- |
| | | Brash Southern rock with a brooding gothic-blues sensibility, Peg Simone and Her Band tell stories that come from life on the borders - of country, blues and rock and roll, of this time and days past, of living, loving and the in-between. |
| | | |
| --- | --- | --- |
| | | New York's Fireships patrol the foggy edges of American music: mixing fire and water, tenacity and vulnerability, electrified folk guitar stylings, vocal harmonies, piano pounding, and the martial earnestness of violins and penny whistles approaching at a distance. |
| | | |
| --- | --- | --- |
| | | "Literate but not pretentious, emotional but never cloying, inevitable but never predictable, Bisbee's songs don't wilt in the spotlight, but flourish - a testament to the strength and staying power of simplicity." - Kevin R.Convey, Boston Herald |
Brooklyn-based singer-songwriter Elle King may be young, but she's already got quite a story to tell.

Her musical style encompasses country, soul, rock, and blues. Her track "Playing for Keeps" has been chosen as the theme song for VH1's

Mob Wives Chicago

series and she has toured with Of Monsters and Men, Train, and Michael Kiwanuka.
| | | |
| --- | --- | --- |
| | | Rathborne is a band, or a concept, or whatever. |
| | | |
| --- | --- | --- |
| | | Chris Cubeta and The Liars Club is a band based in New York City. They have three full-length albums and are working on their fourth this winter. They have toured extensively in the U.S., Germany and Switzerland. The band consists of Chris Cubeta (Guitar/Vocals/Songwriter), John Passineau (Bass/Vocals) and Jeff Berner (Guitar/Vocals). They have a revolving cast of drummers which most recently include Spencer Cohen and Andrew Borger. |